PT TRIJAYA GLOBAL MARINDO

Perusahaan yang didirikan pada tahun 2010 bertempat di Graha Mandiri lantai 2, Jl. Imam Bonjol No : 61 - Jakarta Pusat, Indonesia 10310. Sebagai Perusahaan Pemilik dan mengoperasikan armada Kapal mempunyai tanggung jawab dalam penyedia Jasa Kapal dan Catering Services dan khusus untuk pekerjaan Penunjang kegiatan kelautan Industri Minyak dan Gas Bumi.

Tujuan Perusahaan dicapai oleh Integrasi Tim kerja yang berdedikasi dan berpengalaman di bidang Kelautan secara Profesional yang bergabung bersama-sama dalam industri regional sebagai bagian dari pelayanan kami.
Visi
Menjadi Perusahaan Pelayaran Nasional yang dioperasikan secara Profesional didasari oleh Sistem Manajemen Keselamatan dan Perlindungan Lingkungan.
Misi
- Fokus untuk Kelancaran Operasional dan kepuasan pengguna jasa dengan Sistem yang terintegrasi untuk mencapai efektifitas usaha.
- Menyediakan armada Pelayaran yang terbaik
Sambutan Direktur Utama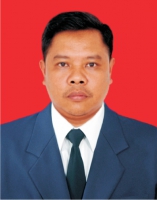 SUTARMAN
Direktur PT. Trijaya Global Marindo
Indonesia is a dynamic place to do business. Trijaya Offshore Marine holds immense potential for growth in this large archipelago, which is well underpinned by Indonesia's strong economic growth along with governmental moves to increase oil production and promote the domestic shipping sector. As an experienced, professionally-managed company, Trijaya Offshore Marine is poised to capitalize on the developing economic environment and increasingly strong demand for offshore support services in Indonesia.
Vision and professionalism are perhaps why Trijaya Offshore Marine has successfully earned numerous contracts from major players in the oil industry. We fully understand that in complex operations, each component must stand on its own. And by understanding the needs of our clients and providing flexible marine solutions, Trijaya Offshore Marine has also gained the trust of our multinational client base
Indonesia's cabotage law, combined with the increased activity in offshore exploration and production, has stimulated an expansion of Trijaya Offshore Marine's operations. Our fleet has grown to over 70 vessels, with more on order. With our young and technologically sophisticated fleet, developed use of IT to interface our onshore and offshore operations, and an experienced management team with depth of marine expertise, we are poised to claim higher market share as an Indonesian company operating to international standards.